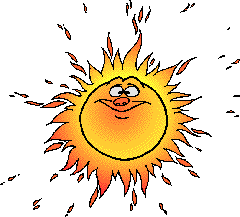 Mad dogs and Englishmen
Go out in the noonday sun
Rudyard Kipling

While exploring the American South-West, one sees many interesting and unusual things by the roadside and beyond, as well as the succulent flora.

You can download higher quality images by clicking on the pictures below. Photographs © copyright R.J. Hodgkiss.

An ostrich on a ranch near Marathon, Tx.
April 2003.

Camels on a ranch near to the Rio Grande Valley.
April 2003.

Big Bend area, Texas. A splendid Nolina in the Chisos Mountains.
April 2003.

Agave flower stalk. Big Bend Baisin,Texas. April 2003.

Yucca whipplei Our Lord's Candle, San Felipe Valley, May 2006.
| | | | |
| --- | --- | --- | --- |
| Ancient Indian mortar holes used for grinding corn by the Rio Grande near Boquillas Canyon. | The Mad Dog - actually a Coyote - Out in the Noon-Day Sun. No wonder they howl. | A rattlesnake Out in the middle of the trail in the Noon-Day Sun. Mad as Hell ! | |
| | | | |
| --- | --- | --- | --- |
| US 375 "The Extraterrestrial Highway," Nevada. Area 51 is beyond the snowy mountains to the right. May 2006. | Rachel, Nevada, close to Area 51 and a site of supposed UFO activity. Oh look, we caught one ! May 2006. | Weird Weather - something went wrong with the jet stream. Colorado Mountains, Noon, May Day 2005. | |
They say that everyone should visit Mecca at least once in their lifetime, so I did. May 2006.
Amazingly, the USAF had left Bagdad alone, although there was a massive hole in the ground (copper mine) at the far end of town. May 2006.
Echinocactus polycephalus, Death Valley where the Noon-Day Sun is scorchingly hot. May 2004.

Teddy Bear Chollas are not as cuddly as they look. One touch and you're hooked.
Joshua Tree Park, May 2006.

A giant Joshua Tree provides welcome relief from the Noon-Day Sun. Joshua Tree Park, May 2006.

Elephant trees in Anza Borrego Desert State Park, California. Hot and dry. May 2006.