Agavaceae

In the American continent, the succulent monocotyledons have diverged into a number of important families of succulent plants, including the Agavaceae which form distinctive rosettes and flower spikes. The Agavaceae family includes Agave, Beschorneria, Furcraea, Hesperaloe, Manfreda, Polianthes, Prochnyanthes, and Yucca which is the focus of this page. Click on the pictures below for a higher quality image.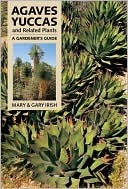 Bookstore
Cacti
Succulent Plants
Dry Gardening
Webmaster's Choice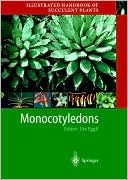 Advertisement
Yucca - Linnaeus (1757)
From an Indian word: Yuca = cassava There are at least 50 species of Yucca within the Agavaceae, and numerous subspecies, varieties, forms, cultivars and hybrids of horticultural merit have been described. Several variegated cultivars are available, but may be less vigorous than non-variegates. Some common names such as "Palma", "Spanish Bayonet", "Spanish Dagger" etc. are used for several species, so are unhelpful identifers. See also: About Yuca & Yucca

Yuccas occur exclusively in the Americas, distributed over a wide area from Canada into Central America and the Carribean with species adapted to dry deserts, grasslands and tropical rainforests. Yucca lacandonica is unusual in growing as an epiphyte on trees of the tropical rainforest of Southern Mexico and Guatemala. Wet-cold-hardy species suitable for UK-type climates are available with growth habits ranging from stemless rosettes to substantial trees. Species photographed in the RHS gardens, Wisley, UK have been growing outside for many years. All but one species (Y. whipplei) can flower many times (polycarpic) and produce side-shoots to compensate for loss of the apical growing point by its conversion into a flower bud. Self pollination of Yucca flowers of many species is impossible, although a few are self-fertile. Most Yuccas are pollinated exclusively by small Yucca moths with the plant and moth totally dependent on each other. The female moth visits flowers collecting pollen into a ball which is deposited on the surface of the stigma after she has laid eggs deep in the flower ovary. The flower is sufficiently pollinated to ensure a multitude of seeds and provides food for the larvae, which eat only a few seeds. In practice, the larvae may destroy more than they eat. Inspection of seed pods often reveals that a single grub has drilled a hole through all the seeds rendering them useless.
You can download higher quality images by clicking on the pictures below.